You know the drill by now: show us exactly what a bite-sized PA-7050 would look like in your data center, snap a photo, get noticed — and maybe you win a great prize!
This month we're congratulating Abdelkrim, who gave us this great shot: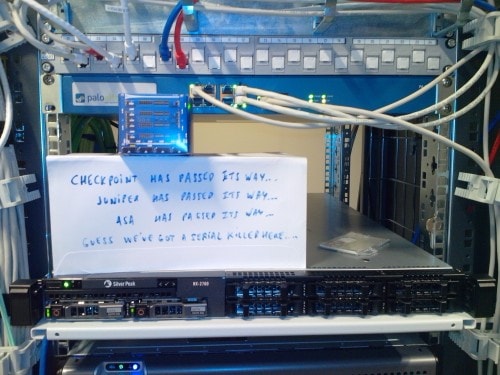 Keep your submissions coming and maybe you'll be our big winner for August! You have until the last day of August to submit for this month. Read the full contest rules and head here to download your mini PA-7050.
Need some tips and tricks? Watch the video below for a look at how it's done:
Previous winners
Learn more about the PA-7050