Check out all of the top Palo Alto Networks news from this past week.
In honor of Valentine's Day, we invite you to once again view the love story of this – and any other – year.
We're excited to announce the addition of four new members to the Cyber Threat Alliance. Find out who is joining the coordinated effort to battle cyber adversaries.
The Obama administration outlined steps tech companies will be taking to alert feds to cyber threats, naming the Cyber Threat Alliance as a leading example.
Palo Alto Networks researchers recently explored ways to predict malicious domains so they can be added to blacklists before they go live. Watch this video from their presentation at VB2014.
Help shape the future of cybersecurity, and join the Fuel User Group today! The Palo Alto Networks Fuel User Group (Fuel) is an active community of professionals who, like you, are responsible for securing information and critical infrastructure. The Fuel community is a hub for technical resources and your new source for solving your most difficult cybersecurity challenges.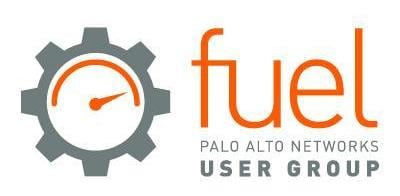 Check out the top eight reasons to attend Ignite 2015. Have we convinced you to attend yet?

Palo Alto Networks CEO, Mark McLaughlin yesterday participated in the White House Summit on Cybersecurity and Consumer Protection. The event brought together government and industry leaders to help shape public and private sector efforts to protect against future cyber threats.
Palo Alto Networks researcher Bo Qu was credited with identifying 3 critical Internet Explorer vulnerabilities; find out more.

Here are upcoming events around the world that you should know about:
Advanced Endpoint Protection - We're Changing the Game!
When: February 17, 2015 10:00 AM - 11:00 AM EST
Where: Online
2月18日(水)製品導入・運用支援トレーニング [Japanese]
When: February 18, 2015 1:30 PM - 5:00 PM GMT+9:00
Where: 千代田区
Advanced Endpoint Protection, A Traps Tutorial
When: February 18, 2015 11:00 AM - 12:00 AM PST
Where: Online
When: February 18, 2015 2:00 PM - 3:00 PM EST
Where: Online
When: February 18, 2015 9:00 AM - 10:00 AM PST
Where: Online
Threat Prevention Ultimate Test Drive
When: February 18, 2015 9:30 AM - 1:00 PM GMT
Where: London
Join the Revolution: Advanced Endpoint Protection [Italian]
When: February 19, 2015 10:00 AM - 1:00 PM CET
Where: Roma
Next-Generation Firewall Live Demo Webinar [Dutch]
When: February 19, 2015 1:00 PM - 2:00 PM CET
Where: Online
Ultimate Test Drive – 2015 [French]
When: February 19, 2015 9:00 AM - 1:00 PM CET
Where: Issy-les-Moulineaux, France
When: February 19, 2015 8:30 AM - 11:00 AM EST
Where: Ottawa, ON
2月20日(金)製品実感トレーニング [Japanese]
When: February 20, 2015 1:30 PM - 5:00 PM GMT+9:00
Where: 千代田区
Transforming Datacenter Security - Atlanta
When: February 24, 2015 10:00 AM - 1:30 PM CET
Where: Atlanta, GA
2月25日(水)製品体感セミナー [Japanese]
When: February 25, 2015 1:30 PM - 5:00 PM GMT +9:00
Where: 千代田区
Advanced Endpoint Protection, A Traps Tutorial
When: February 25, 2015 11:00 AM - 12:00 AM PST
Where: Online
How to stop damaging attacks in Financial Services? Threat prevention
When: February 25, 2015 11:00 AM - 12:00 PM CET
Where: Online
When: February 25, 2015 9:00 AM - 10:00 AM PST
Where: Online
Palo Alto's Next-Generation Security - Ultimate Test Drive
When: February 25, 2015 9:00 AM - 1:00 PM EST
Where: Pittsburgh, PA
Protect Your Network From Today's Advanced Attack Methods
When: February 25, 2015 9:00 AM - 10:00 AM PST
Where: Online
When: February 25, 2015 10:00 AM - 2:00 PM EST
Where: Bohemia, NY
Transforming Datacenter Security - Charlotte
When: February 25, 2015 10:00 AM - 1:30 PM EST
Where: Charlotte, NC