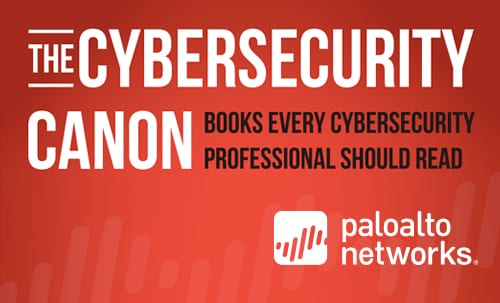 This week at Ignite 2015 we inducted four new honorees to the Cybersecurity Canon. If you've been a regular reader of our Cybersecurity Canon reviews, you know that what we're trying to do is to recognize authors and works of literature that accurately depict the history, milestones and culture of the modern cybersecurity industry.
Please join me in congratulating this year's honorees:
Cyber Crime: Brian Krebs, Spam Nation
Cyber Espionage: Clifford Stoll, The Cuckoo's Egg
Cyber History and Culture: Rich Baich, Winning as a CISO
Cyber Warfare: Kim Zetter, Countdown to Zero Day
The Cybersecurity Canon advisory board includes tenured researchers, industry professionals and journalists who have devoted their careers to the field of cybersecurity. The advisory board meets during the year to vote on new inclusions and future honorees. You can see the full list of this year's advisory board members here.
One of our goals is that every year the Canon will continue to mature into a highly curated list of "must read" cybersecurity books. Visit the Cybersecurity Canon to learn more about our nomination process and about how to submit reviews of your favorite books for consideration.