Check out all of the top Palo Alto Networks news from the past week right here.
Unit 42 found the Digital Quartermaster scenario demonstrated in various attacks against the Mongolian Government.
Researchers from Unit 42 also identified AceDeceiver, the first iOS trojan exploiting Apple DRM design flaws that can infect any iOS device.

More from RSA Conference 2016: Sean Duca, Palo Alto Networks Regional CSO for Asia Pacific, discussed his key takeaways from the conference.
We highlighted University of Southampton in this month's customer spotlight. Check it out to learn how the University gained visibility and control over content and users to heighten security, and increase throughput to improve network responsiveness and enable new services.
Palo Alto Networks released an open-sourced Python client library for interacting with our AutoFocus API.
Stephen Perciballi explained the power of Palo Alto Networks Threat Prevention across the cyberattack lifecycle.
We now offer custom March Madness App-IDs to help your employees find that balance between work and pleasure.
Register today for Ignite Conference 2016! And if you're an Ignite Conference alumni, you'll get a free t-shirt when you register. Be sure to register now while supplies last.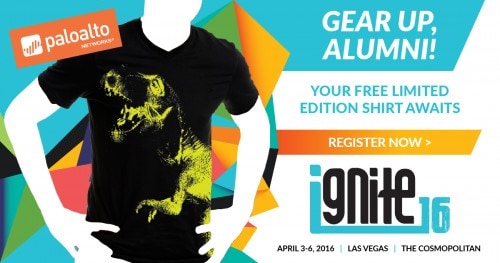 Find out what's new at Ignite Conference 2016 this year, check out our special guests, personalize your learning with the Agenda Builder, and watch this video to find out why you don't want miss Ignite
Conference 2016:
Read this week's NextWave Partner Channel Scoop.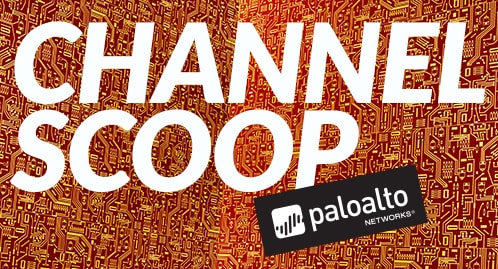 Here are upcoming events around the world that you should know about: Palo Alto Networks - Virtual Ultimate Test Drive NGFW Mar 21, 2016
March 21, 2016 11:00 AM - 1:00 PM GMT+8:00
Online Event
Ultimate Test Drive – Threat Prevention
March 21, 2016 9:30 AM - 1:00 PM CET
Roma
Virtual Ultimate Test Drive NGFW March 21, 2016
March 21, 2016 11:00 AM - 2:00 PM EST
Online Event
Virtual Ultimate Test Drive: Next Generation Firewall - Mar 21, 2016
March 21, 2016 1:00 PM - 4:00 PM CET
Online Event
March 22, 2016 9:00 AM - 12:00 PM CET
Geneve
Navigating Cybersecurity in the Digital Age Breakfast Panel
March 22, 2016 8:30 AM - 10:30 AM PST
San Diego, CA
Virtual Ultimate Test Drive TP March 22, 2016
March 22, 2016 11:00 AM - 2:00 PM PST
Online Event
March 22, 2016 10:00 AM - 11:00 AM EST
Online Event
Join us for a Zero-Day Time Machine seminar
March 23, 2016 9:00 AM - 12:30 PM GMT
Manchester
Navigating Cybersecurity in the Digital Age Breakfast Panel
March 23, 2016 8:30 AM - 10:30 AM MST Phoenix, AZ
Palo Alto Networks - Virtual Ultimate Test Drive TP Mar 23, 2016
March 23, 2016 1:00 PM - 3:00 PM GMT+8:00
Online Event
March 23, 2016 9:00 AM - 10:00 AM PST
Online Event
Virtual Ultimate Test Drive NGFW Marzo 23, 2016 - SPANISH
March 23, 2016 11:00 AM - 2:00 PM CST
Online Event
Virtual Ultimate Test Drive VDC March 23, 2016
March 23, 2016 1:00 PM - 4:00 PM CET
Online Event
Navigating Cybersecurity in the Digital Age Breakfast Panel
March 24, 2016 8:30 AM - 10:30 AM MST
Denver, CO
Threat Prevention Ultimate Test Drive
March 24, 2016 8:30 AM - 1:30 PM EST
Northfield, OH
Ultimate Test Drive - Threat Prevention
March 24, 2016 9:30 AM - 1:00 PM CET
Issy Les Moulineaux
Virtual Ultimate Test Drive NGFW March 24, 2016
March 24, 2016 11:00 AM - 2:00 PM PST
Online Event