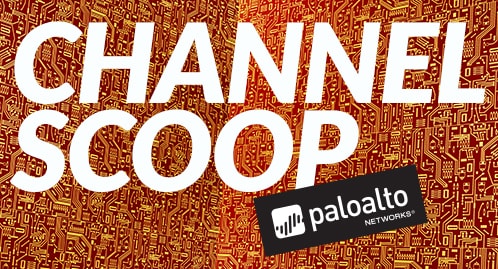 Sit back and relax. Let us do the information gathering and give you the channel scoop.
This week was our annual Sales Kickoff (SKO) attended by more than 800 partners, representing more than 300 partner companies from around the world. One of the hot topics from the event was about how we can work together with our partners to continue generating demand and winning more deals together. At SKO we unveiled 3 new channel partner kits, designed specifically for our partners:
Traps v3.4: this channel partner kit has it all, from emails that will help you establish awareness, drive consideration and secure preference to copy blocks and a comprehensive partner enablement presentation.
Ultimate Test Drives (Next-Generation Firewall, Threat Prevention & Virtualized Data Center): Getting your customers to take our technology for an Ultimate Test Drive is an easy and amazingly effective first step in your customer engagement strategy. Our new campaigns provide the assets to help you lock your customer into an Ultimate Test Drive.
Security Life Cycle Review: Once your customers have taken an Ultimate Test Drive, the next step is to do a security assessment. Our Security Lifecycle Review is an amazing sales tool as it allows you to give our mutual customer a full report on both the known and unknown risks traversing their network. And now we have a channel partner kit that not only helps you learn about this valuable tool but provides you with the emails to help get a customer interested.
Keep reading for more highlights from SKO, new partners resources, and news from the week.
NEW Interactive NextWave PDF: Looking for information on our NextWave Channel Partner Program? Don't know what country set you are or what discount you would get if you elevate your status to the next level? Not only does the NextWave interactive PDF provide that information, it allows you to access what you need with a simple click. No more scrolling through several page in hopes of finding what you need.
Congrats Mark Anderson on Promotion & Welcome Dave Peranich: Earlier this week we announced that Mark Anderson was promoted to President of Palo Alto Networks, reporting to Chairman and CEO Mark McLaughlin. Dave Peranich was announced as the new EVP of Worldwide Sales.
Photo Highlights from SKO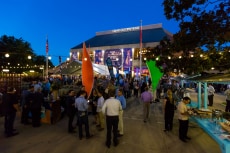 This year's SKO was hosted at the Grand Ole Opry in Nashville, Tennessee.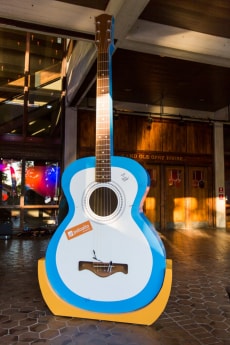 SKO attendees were invited to sign a huge guitar in support of the Guitars for Vets, an organization that helps thousands of veterans afflicted with Post Traumatic Stress Disorder through the healing power of music.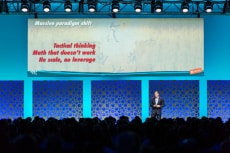 Mark McLaughlin, Palo Alto Networks Chairman and CEO, speaking during General Session.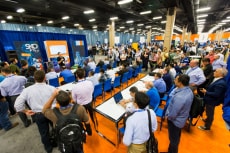 Attendees watching one of many presentations available at SKO
What topics would you like the scoop on next? Let us know by commenting on this blog.
*To access content on the Partner Portal you must be a Palo Alto Networks NextWave channel partner and have a valid user name and password. Email NextWave@paloaltonetworks.com to request Partner Portal access.