We recently announced the new WildFire EU cloud and you can start using it today! The WildFire EU cloud is designed to adhere to European Union (EU) data privacy regulations. Files and links that you submit to the regional cloud do not leave the WildFire European data center—the WildFire EU cloud analyzes these files and links and then generates signatures to detect malware independently of the WildFire global cloud. Malware reports and signatures are shared between the WildFire global and regional clouds so that you can continue to benefit from detection of zero-day malware discovered around the world, while your own samples remain in Europe.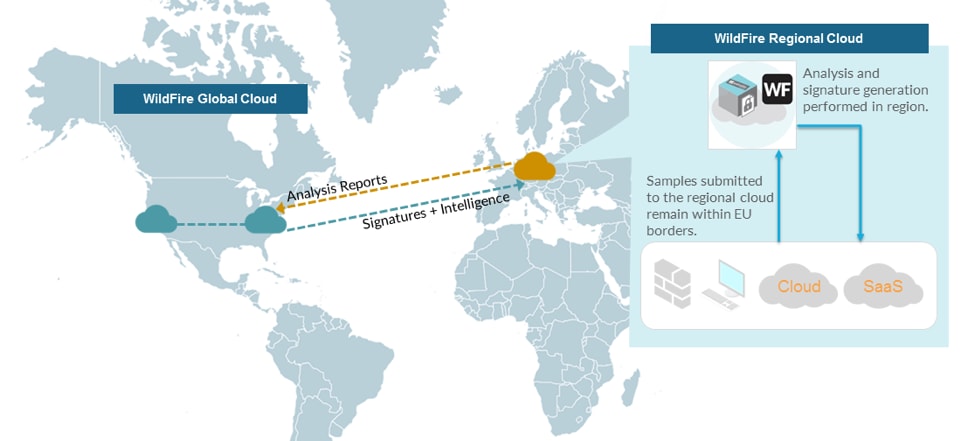 Start forwarding samples to the WildFire EU cloud for analysis at eu.wildfire.paloaltonetworks.com. While any firewall can forward portable executables (PEs) for analysis, a WildFire subscription enables you to:
Forward all supported file types and email links to the WildFire EU cloud.
Use the WildFire API to automate file submissions to and report retrieval from the WildFire EU cloud.
Get the latest WildFire signatures every five minutes.
Learn more about the WildFire EU cloud and get started in just a few quick steps!