Ignite '17 Security Conference is right around the corner. To get you ready for the premier security conference of the year, we'll be spotlighting our top session each day on the blog. Register now, seats fill up quickly!
Securely Enabling SaaS Adoption - A Customer Panel         
As enterprises migrate applications and data to the cloud, security models have evolved to extend their coverage outside of the traditional perimeter. This session features existing Palo Alto Networks customers who have successfully made the transition to the cloud. Security experts who manage cloud and data security decisions are invited to attend this session where topics will include:
Securing your migration to the cloud
How to put tools in place to achieve your data governance and compliance goals
The latest SaaS Security trends, including a discussion on the cloud Access Security Broker (CASB) market
Lessons learnt from customers who have migrated sensitive data to the cloud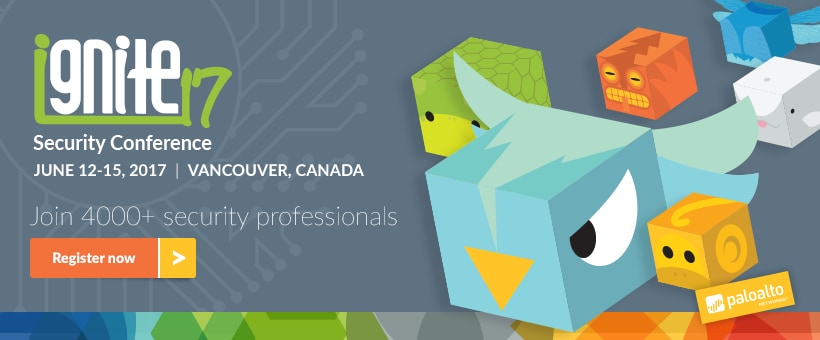 Ignite '17 Security Conference: Vancouver, BC June 12–15, 2017
Ignite '17 Security Conference is a live, four-day conference designed for today's security professionals. Hear from innovators and experts, gain real-world skills through hands-on sessions and interactive workshops, and find out how breach prevention is changing the security industry. Visit the Ignite website for more information on tracks, workshops and marquee sessions.