Ignite '17 Security Conference is right around the corner. To get you ready for the premier security conference of the year, we'll be spotlighting our top session each day on the blog. Register now, seats fill up quickly!
In this session, product experts will highlight some of the latest and greatest new VM-Series (PAN-OS 8.0) features on AWS and how you can use them to protect your public cloud deployment. The session will feature demo's and discuss our experience in fine tuning performance on AWS.
Higher network performance New VM-Series models and AWS instance size selection
Native CloudWatch integration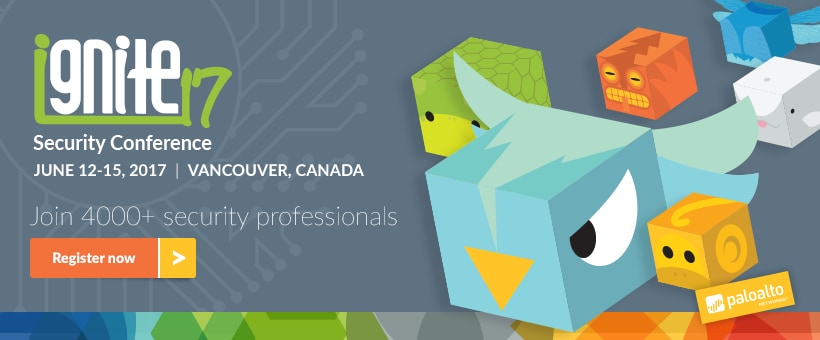 Ignite '17 Security Conference: Vancouver, BC June 12–15, 2017
Ignite '17 Security Conference is a live, four-day conference designed for today's security professionals. Hear from innovators and experts, gain real-world skills through hands-on sessions and interactive workshops, and find out how breach prevention is changing the security industry. Visit the Ignite website for more information on tracks, workshops and marquee sessions.