This post is also available in: 简体中文 (Chinese (Simplified)) 繁體中文 (Chinese (Traditional)) 日本語 (Japanese) 한국어 (Korean)
Keeping with the Palo Alto Networks spirit of innovation, we are thrilled to unveil our new Tech Docs subdomain, docs.paloaltonetworks.com.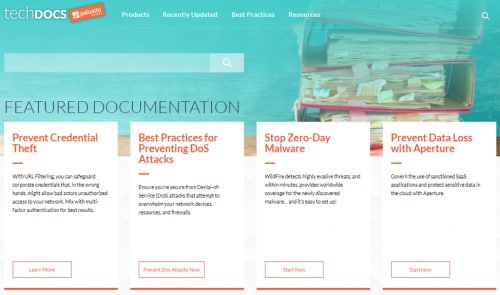 The new portal is your hub for all things technical documentation and features a sporty new look. In addition to all the great content you used to find on https://www.paloaltonetworks.com/documentation, we've also added a few features to enhance your documentation experience.
Recently Updated Documentation
You can now easily view and access updated documentation and release notes from our new Tech Docs menu.

Curated Book and Product Pages
Each product now has a curated product page that includes featured content, videos, and the latest information to help you get started with the product. Similarly, each book page has curated content that surfaces important information in the guide.
Navigation Aids
To help you move about our content, you can now jump between chapters from anywhere in a book.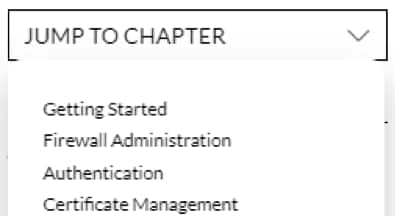 You can also drill down into content, expanding and collapsing sections, before you make a topic selection.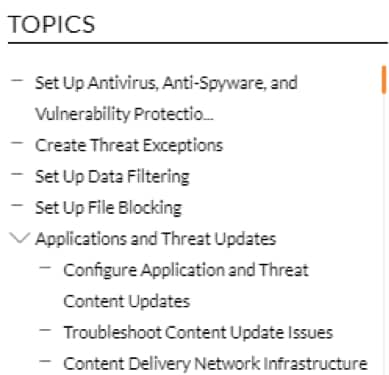 Version Switching
One of the most requested features that we've received is the ability to switch between versions of a topic. When previous versions for a topic are available, you can use the version selector to easily jump to previous or newer versions.

Search Toggle
The search is now available across the top of all pages on the new Tech Docs portal. If you are already within a specific content area, you can search by tags related to the content to narrow the results. As before, you can also drill into search facets on the https://docs.paloaltonetworks.com/search.html page.

Ready to start exploring?  Hop on over to the new and improved Tech Docs portal!
Happy reading!
Your friendly Technical Documentation team
Have questions or feedback? Contact us at documentation@paloaltonetworks.com.