If there's one requirement that I hear often from customers, it's that products must provide exceptional end user experience while being simple to operate. That's the ultimate goal; giving customers great output with the least amount of effort required. Now, as I apply that same mindset to software-defined wide area network (SD-WAN), the goal for my team was to figure out how we can improve the efficiency of enterprise-grade networks.
Digging into current SD-WAN solutions, I discovered that there are a handful of fundamental issues. One in particular is the complexity of building a global backbone. Organizations with higher bandwidth demands require a 'thick branch' approach to allow secure application access directly from the branch or through scalable cloud infrastructure -- relying on homegrown global infrastructure to provide connectivity to private applications housed in their data center. However, building out this global infrastructure leads to complex deployments and third-party integrations with expensive public or private cloud providers and co-locations, which increases cost and delays branch onboarding.
As a result, organizations need an integrated SD-WAN and security solution that provides a global backbone that seamlessly connects to data center hubs. This will allow customers to simplify branch deployments by leveraging these global hubs to deliver better bandwidth availability while improving end-user experience.
Here at Palo Alto Networks, we've built an SD-WAN solution on our next-generation firewall that provides:
Integrated, Best-in-Class Security: Delivers consistent, integrated security across branch, data center and cloud by leveraging the industry's leading ML-powered NGFW to protect applications, users and devices against all threats.
Optimized Performance: Optimizes your performance by gaining the flexibility to leverage Prisma Access hubs, data center hubs and direct access from branches for application access. Intelligently route traffic based on application performance with zero restrictions on bandwidth availability.
Simplicity: Centrally manage security and networking policies for data centers, hubs and branches to reduce operational complexity and cost while improving collaboration between NOC and SOC teams.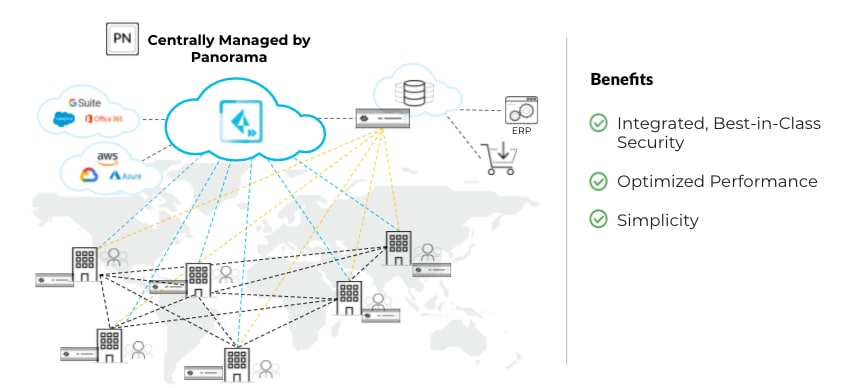 With all of this in mind, I'm very excited to announce that, today, we are launching the new Prisma Access hub support for our PAN-OS SD-WAN subscription on the next-generation firewall. With this new update, organizations can easily onboard branch offices to a global network by leveraging Prisma Access hubs to provide connectivity to their data centers. This allows them to secure and route traffic based on Layer 7 application intelligence, delivering improved end user experience. Additionally, leveraging your firewall appliances with Prisma Access hubs, you can selectively offload security enforcement to the cloud, augmenting the capacity of your branch firewall appliance while managing everything centrally from Panorama. This will allow your organization to eliminate complexity and decrease costs.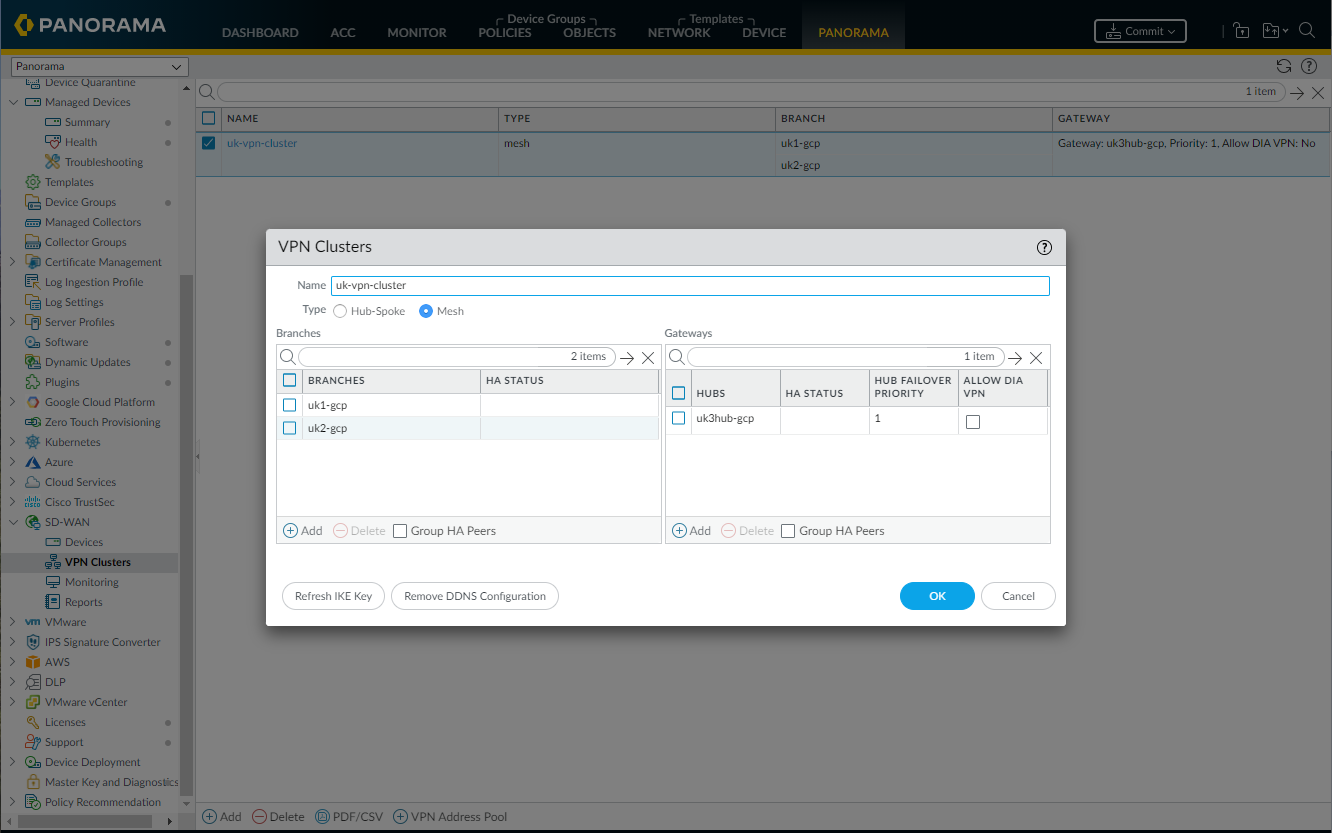 Learn more about PAN-OS SD-WAN on the next-generation firewall here.