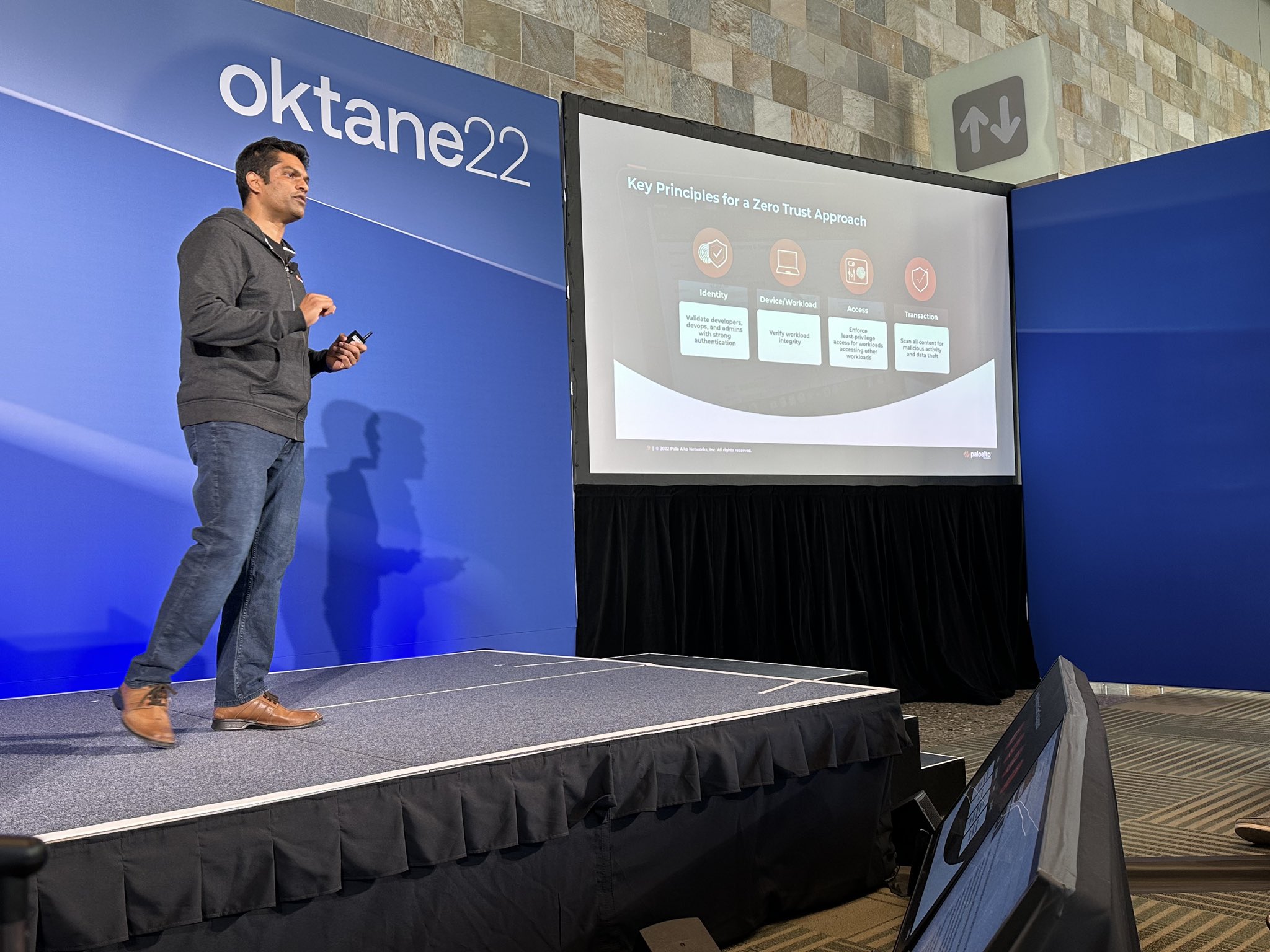 Protect Your Identity with Zero Trust: Palo Alto Networks at Oktane22
What a thrill to be back in person at Oktane22 in San Francisco earlier this month! It was a treat to get to connect with attendees face-to-face about identity-based security and its role in the Zero Trust journey. After three days exploring identity as a business accelerator, I think it's safe to say: Identity is more important than ever.
If you didn't get to join us, here's a peek into our time at Okta's identity event of the year....