Asia Pacific is one of the fastest-growing regions for Palo Alto Networks, and this month, we've celebrated a number of milestones underscoring our commitment to these markets.
Last week, we officially opened our new regional headquarters in Singapore and unveiled a state-of-the-art cybersecurity solutions lab. We also welcomed 150 NextWave partners to our APAC Partner Briefing at Singapore's Marina Bay Sands.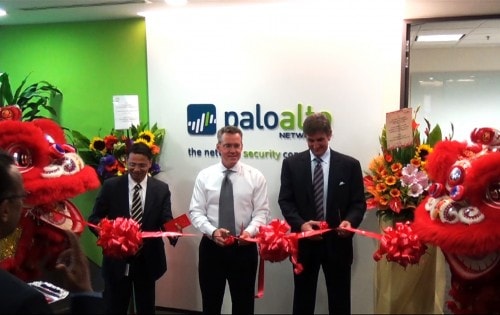 During the one-day session, our executive team discussed trends, strategy and accelerating growth with NextWave partners in the region. Partners had the opportunity to network throughout the afternoon and attend sales and technical breakouts, including deep dive sessions focusing on the recently launched PAN-OS 6.0 and PA-7050.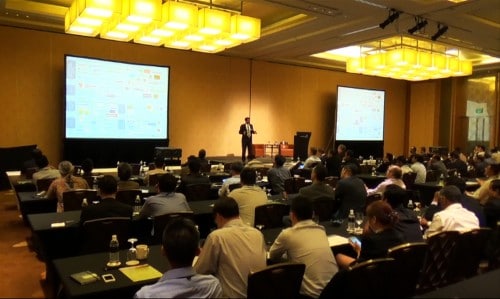 We also hosted an award ceremony to honor some of Asia Pacific's top-performing Palo Alto Networks partners. Here are the honorees:
Australia/New Zealand
Distributor: Westcon Group Australia
Best Partner: 02 Networks Australia
Big Deal: SecureWare
Rookie: Enosys
WildFire Contributor: BridgePoint Communications
Subscription Attach: Loop Technology
ASEAN
Distributor: Transition Systems Pte Ltd
Best Partner: SingTel/NCS
Big Deal: SingTel/NCS
Rookie: Dimension Data (Malaysia) Sdn Bhd
WildFire Contributor: NEC Asia Pacific Pte Ltd
Greater China
Distributor: NetFos Technology Corporation
Best Partner: Sanfran Technologies Inc.
Big Deal: Macroview Telecom Ltd
Rookie: Eccom Network Systems Co.
WildFire Contributor: JJNet International Co., Ltd.
Korea
Distributor: GlobalTelecom Co., Ltd.
Best Partner: Newen Networks Co., Ltd.
Big Deal: AhnLab, Inc.
Rookie: Hansung ITL Co., Ltd.
India
Best Partner: Jainam Technologies Pvt., Ltd.
Big Deal: Dimension Data India Limited
Rookie: Network Techlab (I) Pvt. Ltd.
Congratulations to all the winners!