Thanks to everyone for a great week at Ignite 2015!
After last night's interview event with the brainy engineers of MythBusters, we reconvened this morning for a full day of breakout sessions and technology demonstrations, sharing experiences and best practices with Palo Alto Networks technology and how those best practices fit different industries and geographies. Here's a look at some of today's activities and what our attendees are saying.
To kick off our closing general session we were excited to welcome no less than The Most Interesting Man in the World himself, Jonathan Goldsmith. Jonathan was the host of our cybersecurity panel, which gathered recent Cybersecurity Canon inductees Rich Baich, Brian Krebs and Kim Zetter with Palo Alto Networks CSO Rick Howard for a wide-ranging discussion of current cyber trends and what they mean to an audience of security professionals trying to stay ahead of advanced attacks.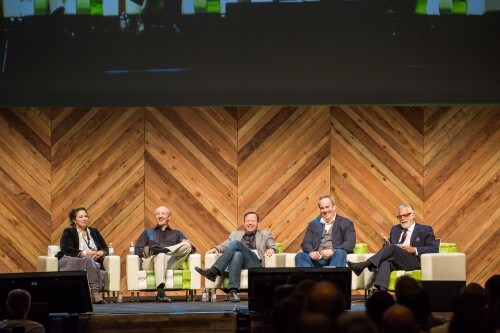 L to R: Kim Zetter, Rich Baich, Brian Krebs, Rick Howard, Jonathan Goldsmith
From the implications of Stuxnet to the knotted question of how to train cyber professionals, Kim, Brian, Rich and Rick covered a lot of ground -- with plenty of debate. If there was one subject most of our panelists could agree on, it was that as an industry we're finally making progress on information sharing and why when it comes to cyber threats, security organizations and threat intelligence sources are more effective in collaboration than in silos. (We invite you to learn more about the information sharing mission of Cyber Threat Alliance, founded by Palo Alto Networks along with several of the industry's most well-known security vendors.)
There's been a lot of good discussion -- and a whole lot of fun -- here at Ignite. We hope you have enjoyed your time and are coming away with actionable insights to better your security posture. (And, hey, if you're at our onsite store trying to buy our new "Firewatch" as advertised during the closing session…well, you might want to check what day it is before you commit yourself!)
Keep checking back here for more video and scenes from throughout Ignite 2015, as well as our contest winners. And take a look at some of the initial on-the-scene media coverage from our attending reporters:
For more from Ignite 2015 and the week's big announcements:
Daily Recaps and Video
Ignite 2015 News and Announcements
Ignite 2015 Official Photo Gallery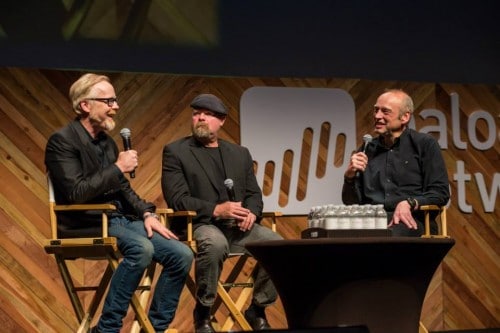 Palo Alto Networks CMO René Bonvanie with
the MythBusters, Adam Savage and Jamie Hyneman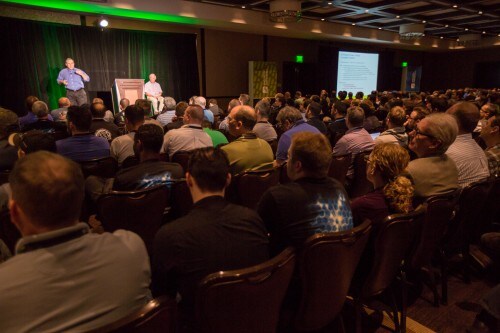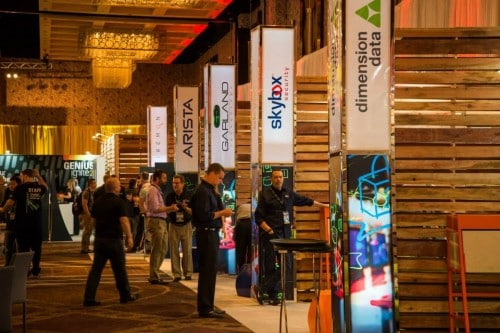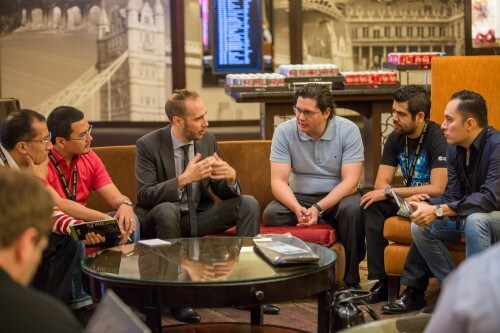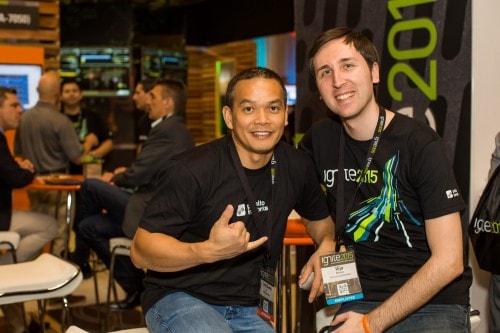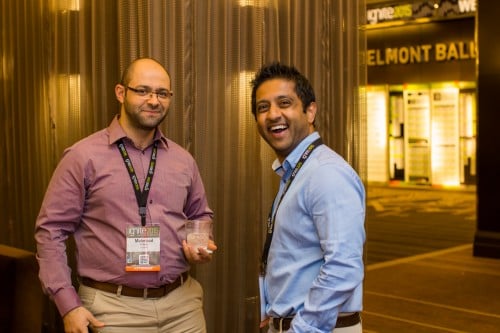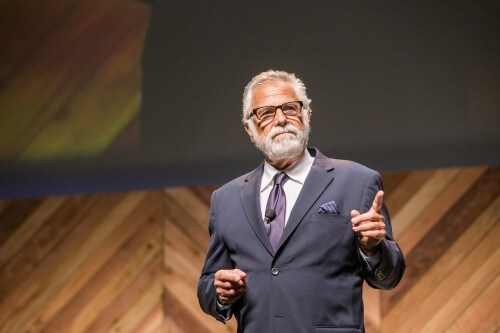 Jonathan Goldsmith, the Most Interesting Man in the World
Green room at the @Cosmopolitan. @PaloAltoNtwks #igniteconf15 pic.twitter.com/vN7D1SvwOl

— Adam Savage (@donttrythis) April 1, 2015
About to see @JamieNoTweet and @donttrythis at @PaloAltoNtwks #igniteconf15 How cool is that? — Tim (@Tim_Boyd) April 1, 2015
House full @Ignite_Conf @PaloAltoNtwks #igniteconf15 #LasVegas pic.twitter.com/Y8V7WCAumv

— Madhu Akula (@madhuakula) April 1, 2015
,@ThatEffenDude proudly sporting his #FuelUser shirt @ #igniteconf15. Pick yours up at the booth while supplies last! pic.twitter.com/DlSurt9Uao

— Fuel User Group (@FuelUserGroup) April 1, 2015
Packed talk today at #igniteconf15 w/Traps 3.2 release gives me hope for solution providers decreasing #EntSec complexity, being better. — Rafał Łoś (@Wh1t3Rabbit) March 31, 2015
A pleasure to meet both @KimZetter and @briankrebs at #Igniteconf15 over the last 2 days. Among the best #infosec journos there are. — Scott A Hamilton (@nowAttention) April 1, 2015
Brian Krebs, the master cyber crime journalist interviewed at #igniteconf15 #infosec pic.twitter.com/4LRcsGkOVp pic.twitter.com/duoPMSAsoq

— PasswordRandom.com (@passwordrandom) April 1, 2015
Customer mob scenes at @PaloAltoNtwks #igniteconf15 #securityleader #cybersecurity pic.twitter.com/a11k3sVQd1

— Asheem Chandna (@chandna) April 1, 2015
Panel is filled with cyber security superstars! #igniteconf15 pic.twitter.com/B5D1bZoFMq

— Ben Granholm (@ThatEffenDude) April 1, 2015
#igniteconf15 closing panel with "The most interesting man in the world" - Great fun and practical! pic.twitter.com/rNmIovNpXM

— Rafał Łoś (@Wh1t3Rabbit) April 1, 2015
Stay thirsty and secure my friends! #igniteconf15 @PaloAltoNtwks @Ignite_Conf pic.twitter.com/cZbCMWEAX2

— Rodney (@tanarian) April 1, 2015
That's a wrap! Thanks to all of our incredible customers for an amazing #igniteconf15. pic.twitter.com/xhTINcUonO

— Ignite (@Ignite_Conf) April 1, 2015