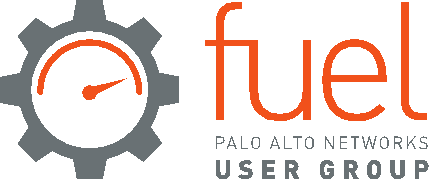 When it comes to cybersecurity knowledge, few resources can compare to the expertise and experience of your peers. Fuel User Group, a global user-led community of Palo Alto Networks users and cybersecurity experts, offers an ideal forum for connecting with like-minded professionals— both online and off—for workshops, troubleshooting, collaboration, and more.
Watch Blake Wofford, Palo Alto Networks user and Fuel User Group President, share more about this community in the first Fuel Membership 101 video. You'll learn more about the online resources, in-person events, and exclusive opportunities available to Fuel members.
Start taking advantage of a free Fuel membership today. Once you join, you'll have access to exclusive webcasts such as, Fuel the Conversation: Get Answers to your PAN-OS 7.0 Questions.