Catch up on all of our top news from this past week right here.
Unit 42's Brad Duncan described an updated version of CryptoBit ransomware, while Josh Grunzweig investigated the LuminosityLink Remote Access Trojan configuration.
Congratulations to those who solved the challenge hidden in our LabyREnth announcement! Read a quick update.

CEO Mark McLaughlin recently spoke at President Obama's Commission on Enhancing National Cybersecurity about prevention and changing the math of cybersecurity through automated defense.
NSS Labs published results from the 2016 Data Center Intrusion Prevention Systems group test and granted Palo Alto Networks its "recommended" rating.
Passage of the EU NIS Directive shows continued momentum on cybersecurity among European governments. Consistency will be crucial in the next phase, explained Danielle Kriz.
Ron Myers, Senior Vice President Global Channels, shared his top five highlights from the Q4 FY16 NextWave Huddle.
Next-Gen Drive: After nine races, including the recent Grand Prix Road America in Wisconsin, Robert Megennis is the only rookie (and American) in the top 10!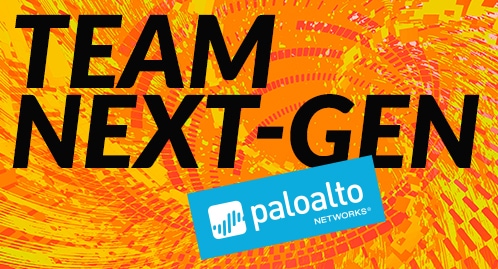 Learn how you can benefit from our comprehensive Security Lifecycle Review (SLR) report in this video by Scott Simkin, Senior Threat Intelligence Manager.

Here Are Upcoming Events around the world that you should know about and don't forget to register for our new events calendar!
SE2SE Partner Training Workshop - Brasilia
July 11, 2016 - July 11, 2016
Brasilia, D.F
CyberSecurity, moving at the speed of a Formula one car!
July 11, 2016 - July 11, 2016
Montréal, QC
Ultimate Test Drive - Migration Process
July 12, 2016 9:30 AM - 1:00 PM CET
Issy Les Moulineaux
Advanced Endpoint Protection, A Traps Tutorial
July 13, 2016 11:00 AM - 12:00 PM PST
Online Event
July 13, 2016 9:00 AM - 10:00 AM PST
Online Event
Virtual Data Center Ultimate Test Drive
July 13, 2016 8:30 AM - 1:30 PM EST
New York, NY
Data Center Training for Partner SE's
July 13, 2016 - July 13, 2016
Peabody, MA
Cybersecurity Happy Hour with Proofpoint and Palo Alto Networks
July 14, 2016 -July 14, 2016
Vancouver, BC
TRAPS: Advanced Endpoint Protection - Richmond
July 14, 2016 -July 14, 2016
Richmond, VA
VIP UTD, then Honda Indy Toronto
July 15, 2016 - July 15, 2016
Toronto, ON
Breach Prevention Meets Suicide Squad
August 5, 2016 -August 5, 2016
Phoenix, AZ