Robert Megennis is a 16-year-old racing prodigy. Palo Alto Networks is proud to be an ongoing sponsor of Rob's races for the 2016 Mazda Road to Indy racing season. We'll be checking in to chronicle his adventures as a true next-generation competitor!
Grand Prix of Toronto
Rob just finished up at the Grand Prix of Toronto where, in the qualifying round, an electrical fault ended Rob's session after just one lap, and he qualified P19 of 20.
He roared back in race one, though, and passed 14 cars to finish P5. Because of this, he was awarded the Tilton Hard Charger award, and it was said to be, "the drive of the weekend across the entire Indy series."
In race two, Rob started P12, passed seven cars to finish P5, and was again awarded the Tilton Hard Charger award.
Recap of Rob's Indy Season, So Far
After eleven races, Rob is the highest placed rookie with 163 points (next-closest rookie has 105 points); the highest placed American driver with 163 points (next-closest American has 106 points); and the leading contender to win the end of season Tilton Hard Charger award with 53 passes (next-closest driver has 28 passes).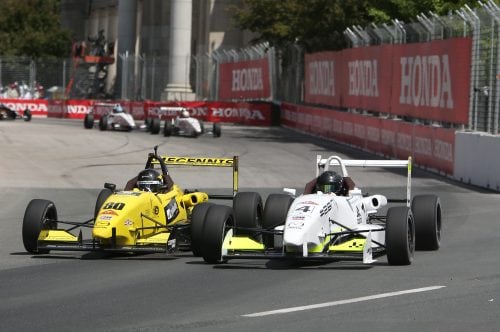 Check out these comments from Rob's fans at the Grand Prix of Toronto and some photos from the race:
"Any company can take me out to a baseball game or to the Indy and buy me beer, but the fact that you guys are showing me what goes on behind the scenes before, during and after an actual Indy race…  It's like experiencing a MLB game from the dugout.  And not many people get to do that!"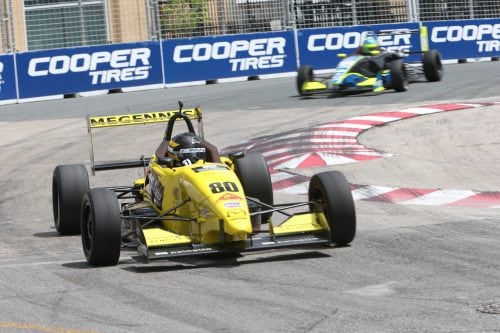 "Your invitation gave me the opportunity to get away from it all and relax in the company of good people. Rob is a very impressive driver with a personality to match! And Jonny's technical briefing was an eye opener with respect to the level of granularity even at this entry level of the racing system."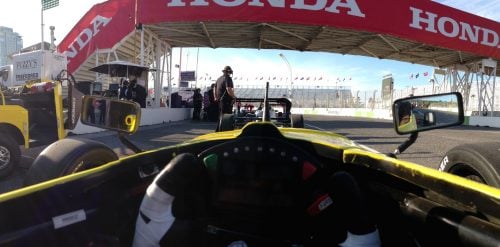 "Thanks again for inviting my son and I to the Indy. He had a great time but was driving me nuts because he wanted to sit in every car he saw, even if it wasn't a racecar! Rob's race turned out to be pretty exciting, can't believe he made up so much ground. I think there was one lap he picked up 3 spots. He is going to be a good one."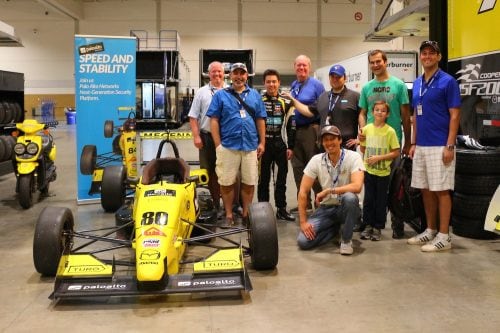 What's Next?
Rob is off to the Midwest for the Grand Prix of Ohio, August 3–4 and is preparing for the Grand Prix of Monterey, September 9–11.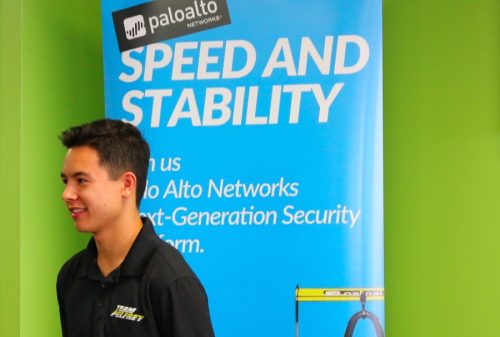 Read more about Rob in these articles 
Keep up with Rob's journey on social media