Robert Megennis is a 17-year-old racing prodigy. Palo Alto Networks is proud to be a sponsor of Rob's races for the 2017 Mazda Road to Indy racing season. Check out his adventures as part of Team Pelfrey to see why we consider him a true next-generation competitor!
Race Weekend #1 at the Grand Prix of St. Petersburg
In the qualification rounds, Rob qualified on pole and set the pace for the entire session. In the next session, he qualified P3 but was moved to P5 after his fastest lap was removed for speeding under a yellow flag.
That flag didn't deter Rob during race one though. He led the entire race all the way through the last laps and became the first winner born in the 2000s in any IndyCar series with this win.
In race two, Rob passed two cars in the first lap and advanced to P3. With two laps to go, Rob took P2 with a daring pass, before a late braking driver forced Rob into the wall, ending his race.
Keep up with Rob's journey on social media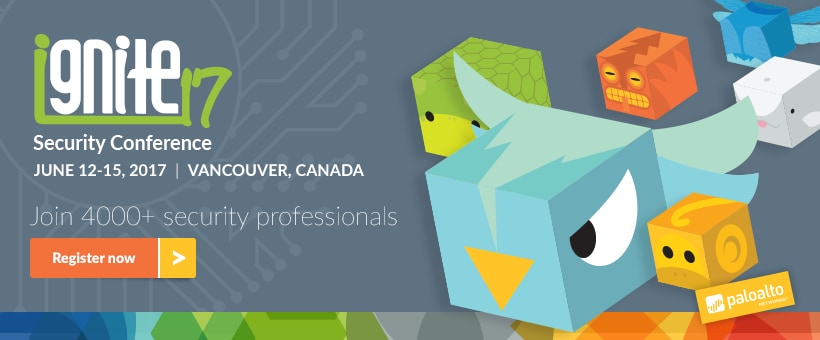 Ignite '17 Security Conference: Vancouver, BC June 12–15, 2017
Ignite '17 Security Conference is a live, four-day conference designed for today's security professionals. Hear from innovators and experts, gain real-world skills through hands-on sessions and interactive workshops, and find out how breach prevention is changing the security industry. Visit the Ignite website for more information on tracks, workshops and marquee sessions.