Integrated protection for ACI environments
Protect your applications and data on Cisco® Application Centric Infrastructure environments by leveraging virtual and physical next-generation firewalls to secure your ACI™-enabled data center.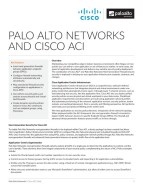 Agile, efficient security for ACI environments
To take full advantage of the automation and operational efficiencies of Cisco ACI, you need to ensure that your security policies are enforced consistently and without compromise. VM-Series firewalls on ACI bring next-generation security to Cisco's Software Defined Network, or SDN, framework.
Automated Service Insertion
Automate security service insertion within ACI and centralize management
You can now integrate physical and virtual Palo Alto Networks® firewalls into your Cisco ACI environments and centralize management. With a device package developed and supported by Palo Alto Networks, provisioning and insertion of firewalls can be done on demand. This means, any time a new application workload is provisioned, next-generation security can be deployed simultaneously.
Secure Multi-Tenant Deployments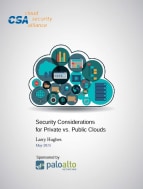 Secure and safely enable applications for multiple tenants within the SDDC
Deploy multiple instances of VM-Series firewalls or leverage virtual systems on Palo Alto Networks physical appliances for each new application workload or tenant. You can also achieve complete isolation between individual applications or tenants and add more security capacity on demand.
Flexible Deployment Models