Sit back and relax. Let us do the information gathering and give you the channel scoop.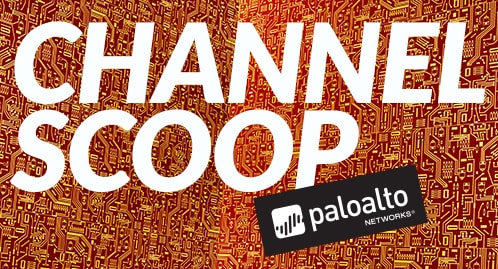 On November 10, we announced Traps v3.3, our advanced endpoint protection product with numerous new features, enhancements and functionalities, including a new user interface for more efficient management. To learn more about Traps v3.3 register today for our webinar on November 18 at 11AM PST or watch the replay on-demand.
Registration for Ignite 2016 is now open. Held at The Cosmopolitan in Las Vegas, this year's event will run from April 3-6, 2016. We are expecting more than 4,000 security experts to join us at Ignite 2016, making this the premier security event for your customers. Attendees will have the opportunity to participate in hands-on sessions, engage in peer-to-peer networking and explore the capabilities of the Palo Alto Networks Next-Generation Security Platform. Encourage your customers to take advantage of the Early Bird pricing where they can save $400 if the register before December 31, 2015.
Our Q2 NextWave Huddle partner webcast is scheduled for December 17 at 8AM PST. To register, log in to the Partner Portal and click on the NextWave Huddle banner. The Q2 NextWave Huddle will feature Rick Howard, Chief Security Officer at Palo Alto Networks, discussing what's on the mind of today's CSOs and why a new approach to cybersecurity is required. This webcast will be recorded and available on-demand.
Do you have customers that are overwhelmed by all of their security alerts? Our recently introduced AutoFocus service can help. Watch the replay of this webinar to better understand how our new AutoFocus service allows your customers to cut through the noise and quickly identify the security events that matter most.
Today's distributed networks have made it increasingly more difficult for network administrators to stay on top of their security policies, presenting a tremendous opportunity for our partners to step in and simplify. To better understand how Palo Alto Networks can help make network security management easier and more secure check out this recent blog post about Panorama, our network security management solution that enables customers to manage their distributed network of Palo Alto Networks firewalls from one central location.
What topics you'd like the scoop on next? Let us know by commenting on this blog.