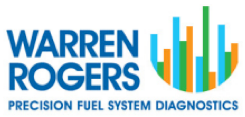 Warren Rogers Associates (Warren Rogers) specializes in statistical analyses and advanced system diagnostics for the retail petroleum industry. As an industry leader in retail fuel monitoring and diagnostics, Warren Rogers manages thousands of data collection devices, installed at service stations across the United States, that gather data and transmit it back to the Warren Rogers data center for analysis and reporting.
Because these data collection devices reside alongside the fuel station business systems that handle credit and debit card data, Warren Rogers must guarantee the protection of cardholder data and ensure PCI DSS compliance by segmenting traffic and preventing malicious network traffic from penetrating the company's cloud-based corporate data center.
By deploying Palo Alto Networks Next-Generation Security Platform with VM-Series next-generation virtualized firewalls and GlobalProtect gateways in AWS, Warren Rogers created a PCI-compliant network that automatically blocks cardholder data from other network traffic. With the virtualized Palo Alto Networks platform deployed in multiple Amazon Web Services (AWS) regions, Warren Rogers also achieved disaster resilience to ensure continuous availability of threat prevention and secure gateway services while simplifying day-to-day administration. As Warren Rogers continues to expand its business, the Palo Alto Networks platform also helps the company onboard new customers.
"Every customer is different in the way they implement our On Site Processors (OSP) at their fueling locations," Matthew McLimans, Computer Engineer at Warren Rogers, says. "The Palo Alto Networks platform provides a uniform approach for implementing security regardless of where the OSP sits on their local network. Palo Alto Networks is also a brand our customers recognize as a leader in the security market, which makes everyone more comfortable."