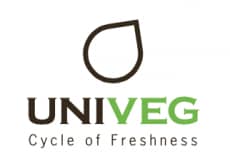 UNIVEG Trade Italy exports fresh fruits, vegetables, and overseas products across northern Europe and the Mediterranean. If you've enjoyed fresh produce in the region, it was most likely courtesy of UNIVEG Trade Italy.
UNIVEG Trade Italy suffered from malware attacks that clogged their network. Their legacy security solution didn't allow them the visibility or control to block the attacks. They needed a stronger security infrastructure with next-generation technology that allowed them to strengthen their network security, maintain high performance, and improve network traffic visibility.
"The Palo Alto Networks Next-Generation Security Platform provides such a complete and integrated solution that we feel it is the most effective and cost-efficient choice to secure our entire global network against cyberattacks. Other platforms just don't compare," says Paolo Brunello, UNIVEG Trade Italy's IT Manager.
Read the UNIVEG Trade Italy case study to learn more about how the Palo Alto Networks Next-Generation Security Platform helped them freshen up their network security.