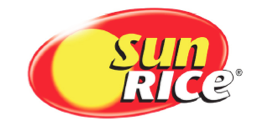 SunRice, formed in 1950 in Leeton, New South Wales, Australia, has grown to be a $1 billion global food business supplying diverse and nutritious food products to more than 60 countries. SunRice employs more than 2,000 people across the globe and is considered to be an Australian icon.
As the company expanded its operations, the challenges of providing IT services mushroomed and its cloud-based applications required heightened security and high network performance.
Furthermore, newly acquired companies had to be integrated into the existing IT infrastructure, which did not have the necessary flexibility. Even establishing connectivity to headquarters was problematic in third-world towns without Internet connectivity or even basic telephone service.
In response to these needs, SunRice decided to build a new data center in Sydney, New South Wales, Australia. To determine the best security platform, the IT team began a thorough evaluation of suppliers.
After getting the Palo Alto Networks PA-200 up and running in less than a day, infrastructure architect Will Sessions discovered that only the Palo Alto Networks Next-Generation Security Platform achieved its rated performance.
"One competitor's system could barely handle half of its listed throughput," Sessions says. "The PA-200 actually tested out at slightly higher than its 100 megabit rating."
As he continued the evaluation, Sessions began to appreciate the full power of the Palo Alto Networks platform. "A light bulb went off in my head," he says. "I realized that this isn't just a firewall, it's a complete security platform that can do everything we need – and do it very, very well."
SunRice ordered a pair of PA-3020s for its Sydney data center, along with subscriptions to Threat Prevention, URL Filtering with PAN-DB, and the WildFire cloud-based malware analysis environment. The company also purchased a PA-200 to establish an IPSec tunnel between the main data center and a subsidiary office in Lae, Papua New Guinea. As SunRice migrated to the Palo Alto Networks platform, the realized savings began to pile up.
"At the end of the day, Palo Alto Networks enables us to secure our network even as we move more of our functionality to the cloud," he says. "The Palo Alto Networks Next-Generation Security Platform is intuitive, fast, and feature rich – it just works. I sleep better at night because of Palo Alto Networks."
Read the full case study.
Check out some of the news coverage