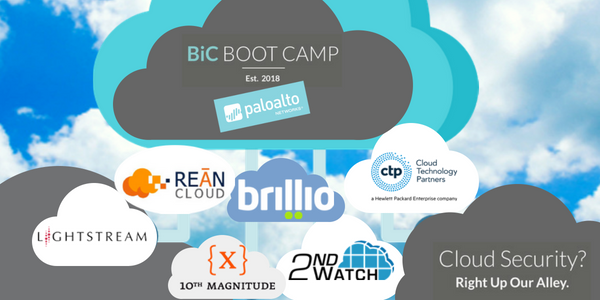 Want an insider's take on the very first Palo Alto Networks BiC Boot Camp? Looking for ways to accelerate our mutual customers' safe deployment to the cloud and get context on how to migrate to Palo Alto Networks? We've got you covered.
Last month, we hosted the inaugural BiC Boot Camp at our headquarters in Santa Clara, California. The event brought together cloud security professionals from strategic cloud partners for hands-on training, technical education and networking opportunities.
We created this event to help partners in their efforts to effectively reach the cloud architects who influence strategy and purchasing decisions. Over the week, course instructors covered topics ranging from Google Cloud Platform, AWS and Microsoft Azure to PAN-OS best practices, Aperture and Traps. Dean Darwin, VP of Sales and Channel Strategy, and Adam Geller, VP of Product Management, shared an in-depth look into our strategy for securing cloud and virtualized environments, mobile users, and distributed branches. Scott Stevens, SVP of Systems Engineering, led a special training for our traditional cloud service partners.
It was great to hear that our partners valued the time they spent with us that week. One partner said the boot camp included "nice, broad coverage of topic areas, useful labs, and the speakers were very knowledgeable."
Another shared that they found a "good mix of high-level and 'in the weeds' technical information."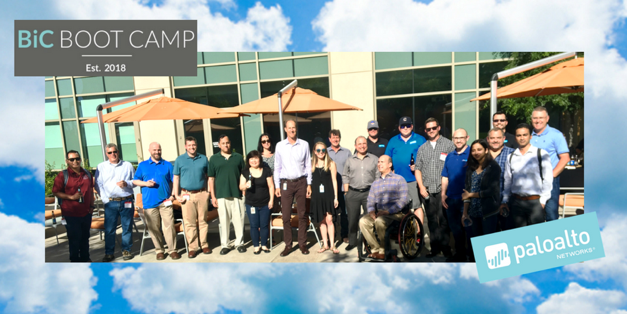 Welcome Reception, 7/9
We'll announce the next set of BiC Boot Camp dates and locations soon. In the meantime, NextWave Partners can take advantage of the self-guided cloud security instructional path and a wealth of additional cloud security content on the NextWave Partner portal.
Don't forget to follow @NextWavePartner on Twitter for the latest partner updates. Not on Twitter? Join today!